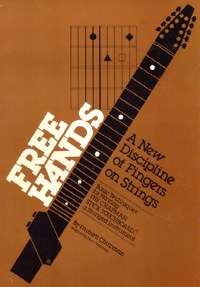 The Free Hands Academy (FHA) is wholly committed to providing a premium learning experience in Emmett Chapman's Free Hands methodology and the many derivatives of the Chapman Stick (NS Stick, Stick Bass, etc.).
The FHA will employ a diverse and skilled FACULTY; we will strive to recruit working professionals, published composers and subject matter experts within the musical community that can jointly provide a deep set of specialized information on the Chapman Stick and the Free Hands process. Successful projects start with good people, so no expense will be spared to procure these resources.
The FHA will provide a first-rate FACILITY; a location that is safe and clean, with features that will inspire and invigorate. The institution will employ a full-service model, providing everything necessary (accommodations, food, parking, wi-fi) so that students / faculty never have to leave the locale for the duration of the event.
The FHA will deliver a relevant and challenging CURRICULUM; the coursework will be compelling for students to learn as it is for the faculty to create.  Subject matter will be built on what students want to learn and provided through a combination of written materials, group study and 1:1 personal instruction.
The FHA will provide a great LEARNING VALUE for its students; students will receive an excellent learning package for their investment. The FHA will fairly and accurately balance the cost of service offered and the value provided.