Free Hands Academy announces Culbertson workshop for Fall
|
The FHA has secured an afternoon of instruction and an evening of performance with Bob Culbertson and Rick Allegria, known collectively at Cause and Effect. The duo will be joined by the maestro himself Emmett Chapman as well as California Stick artist, Randall Graetch.
The workshop will feature some discussion on playing as part of a duo as well as some of Randall thoughts on arranging for the Chapman Stick. While the event will not be an overnight event, we will have dinner (tacos with chicken, beef and vegetarian options) as well as an amazing selection of Stone Brewery beer.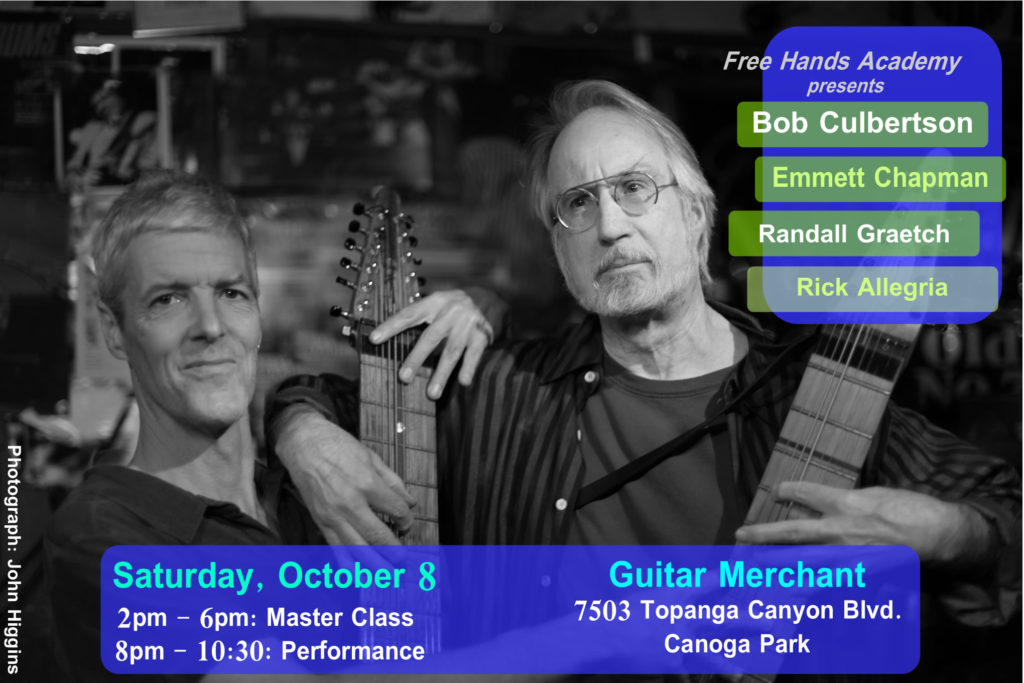 The event will cost $75 which will include the private / group instruction, dinner and the performance. If you'd like to perform, we encourage you to do so! There is also an option to to only attend the evening performance, this will be $15.